Eiffel Tower-Alma
Apartment Details
Guests

7

Weekly Rate

3,758.00 €

Location

8th district

Area

180m&sup2

Bedrooms

3

Bathrooms

2

Elevator

Yes

Floor

2nd

Métro

Alma - Marceau
PARIS –
8th

district

Attractions in the 8th district include Arc de Triomphe, Champes Elysées, Grand Palais, Place de la Concorde, Parc Monceau and much more.
The Apartment
This lovely and beautifully decorated 6 guests Duplex apartment occupies part of a private brownstone building on the right bank of Paris, in the wonderful 8th arrondissement of Paris, just a few steps away from the Seine and the Pont (bridge) de l'Alma.
"Charming" and "Elegant" are the two best words to describe the apartment. The salon is very well designed and arranged for everyone to experience what true luxury is about.
Three bedrooms will give you the real Parisian kind-of-comfort. You will be amazed by the exclusivity and how detailed the rooms are - from its linens to its well-decorated lavish interior.
The bathrooms are made by well-maintained marbles and fancy tiles that will make your experience even more precious.
In the kitchen, modern and fully equipped, you can cook like at home. There is a stove, an oven, a fridge, a microwave, a Nespresso coffee machine and a dishwasher.
The apartment has all equipment you need to have a perfect stay. Free Wi-Fi, elevator, quick and easy access thanks to the metro and taxi stations nearby.
This place will not only make you feel at home but will make you feel the true essence of being in Paris and will make you want to visit the city more often. Just like what Honore de Balzac said "Those who does not visit Paris regularly will never really be elegant." This place is definitely the luxurious Parisian home you've always been looking for.
In this "pied-à-terre" perfectly located in the center of the French capital, you are greeted by our team for a visit of the apartment. We also offer you a "welcome basket" with a bottle of wine and water and other products that makes you start your stay in the best way.
Our team is available all along your stay to satisfy all your needs. We also provide a real concierge service: touristic advises to visit Paris, restaurant reservation, babysitting and many other services that you can discover on our website.
Please Note: a 15% Concierge Fee will be automatically added to the daily rate of bookings of 4 days or less.
Amenities
Kitchen
Equipped Kitchen
Stove
Oven
Microwave
Toaster
Refrigerator
Freezer
Dishwasher
Coffee Machine
Nespresso
Living Area
Television
CD Player
DVD Player
Radio
Bathroom
Laundry &amp Linen
Linen/Towels
Washing Machine
Clothes Dryer
Internet & Computers
ADSL
Wifi
Computer
Printer
Facilities
Air Conditioning
Terrace
Balcony
Fireplace
Safe Box
Rates
On an all-inclusive weekly basis, Eiffel Tower-Alma rents for 3,758.00 €.
Please note that this apartment is available to rent for stays of 3 nights minimum. The 3 nights minimum stay duration is specific to this apartment and overrides our usual minimum stay policy as outlined below.

Stay Length
For stays up to 4 nights, concierge fees of 15% apply
For stays of 5 nights and longer, concierge fees of 15% are waived

Minimum Stay Policy
We have a minimum stay policy of 3 nights. You are welcome to stay less than 3 nights but please note that you will be invoiced on a 3-night basis.
For the Christmas and New Year season (Dec 22nd-Jan 2nd), the minimum stay is 4 nights. Shorter stays are welcome, but will be invoiced on a 4-night basis.

If you wish to know the exact rental amount for your specific stay please use our "Calendar and online reservations" tool below to search for availabilities and rates.
The district
The 8th arrondissement is indeed in the center of it all. From here you can go in any direction and run into the wonders that make Paris the iconic place is has become through the ages. While you can walk, you may as well become friends with the Métro, as you have a stop virtually on your doorstep, and this will extend your reach even further out.
You won't be able to miss the Eiffel Tower, but here is the official site for hours and other information.
The Grand Palais and Petit Palais are easy walking distance, and have a unique history.
Do not forget the Louvre and the Champs Elysées, both short distances from this apartment.
Just across the river using the closest bridge, namely le Pont d'Alma, you'll find the lovely Musée Branly tucked away – it's a lesser known jewel, but is certain to make your stay extra special.
And of course you must, at some point, take a boat ride on the Seine.
We know you'll enjoy your stay!
Must visits:
Notre Dame: www.notredamedeparis.fr
Le Marais: www.aparisguide.com/lemarais
Botanical Garden: www.unjourdeplusaparis.com/en/paris-vert/les-jardins-botaniques-a-paris
Pantheon: www.pantheonparis.com
Louvre Museum: www.louvre.fr/en
Orangerie Museum: www.musee-orangerie.fr
Concord Plaza: www.frenchmoments.eu/place-de-la-concorde-paris
Arch of Triumph: www.arcdetriompheparis.com
Saint Ouen Flee Market: www.marcheauxpuces-saintouen.com
Louis Vuitton Foundation: www.fondationlouisvuitton.fr
Naval Museum: www.musee-marine.fr/paris: :
Monet and other Modern Art: http://fondation-monet.com/en
Wine Museum: www.museeduvinparis.com/index.php/en
D'Orsay Museum: www.musee-orsay.fr
Map
Calendar & Online Reservations
Please select the dates for your stay in Paris to check availability and make a booking.
→

April 2017 – September 2017
April 2017
S
M
T
W
T
F
S
1
2
3
4
5
6
7
8
9
10
11
12
13
14
15
16
17
18
19
20
21
22
23
24
25
26
27
28
29
30
May 2017
S
M
T
W
T
F
S
1
2
3
4
5
6
7
8
9
10
11
12
13
14
15
16
17
18
19
20
21
22
23
24
25
26
27
28
29
30
31
June 2017
S
M
T
W
T
F
S
1
2
3
4
5
6
7
8
9
10
11
12
13
14
15
16
17
18
19
20
21
22
23
24
25
26
27
28
29
30
July 2017
S
M
T
W
T
F
S
1
2
3
4
5
6
7
8
9
10
11
12
13
14
15
16
17
18
19
20
21
22
23
24
25
26
27
28
29
30
31
August 2017
S
M
T
W
T
F
S
1
2
3
4
5
6
7
8
9
10
11
12
13
14
15
16
17
18
19
20
21
22
23
24
25
26
27
28
29
30
31
September 2017
S
M
T
W
T
F
S
1
2
3
4
5
6
7
8
9
10
11
12
13
14
15
16
17
18
19
20
21
22
23
24
25
26
27
28
29
30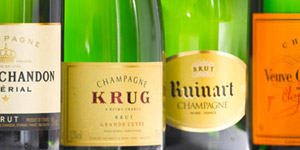 Celebrate a special occasion or pamper your loved one with a selection from our A la Carte menu of all the finest Parisian indulgences.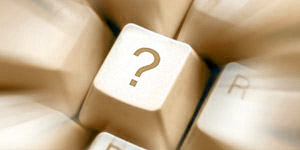 Bookings, payments, airport pickups, how to call your family and friends from France: all your HFR and Paris travel questions answered.