Ile St. Louis
Apartment Details
Guests

4

Weekly Rate

2,105.00 €

Location

4th district

Area

82m&sup2

Bedrooms

2

Bathrooms

1

Elevator

Yes

Floor

1st

Métro

Pont Marie
PARIS –
4th

district

Attractions in the 4th district include Le Marais, Ile de la Cite, Ile Saint Louis, Notre Dame, Hotel de Ville, Centre George Pompidou and much more.
While this apartment is in the heart of Paris, you'll find your heart beating just a bit slower here in Ile St. Louis. And it's not just because of the slow blues that you naturally associate with the name St. Louis, or this island's American namesake, Louis Armstrong. It's more that at its heart, Ile St. Louis is still a sleepy, quaint 17th Century village, complete with its own boulangeries and fromageries, and, of course, Berthillon.
Even before putting down your bag, you find yourself in front of the original Berthillon, arguably the most charming ice cream shop in the world… and, no argument, the best glace in all of Europe.
Ile St. Louis is the delectable petite cousine to the bustling Ile de la Cité, right next door. That other île, just steps away, has the Notre Dame and all those tourists. So taking in those sights will certainly quicken the heart. But you're staying here, where things happen a little more slowly… and if you didn't know you were in the middle of Paris, you'd think you'd been transported to a time when, well, there was just a bit more time to take it all in.
Your pied-à-terre is an elegant, luxurious one-bedroom apartment, quietly nestled in the old streets of Ile St. Louis. From here you can effortlessly explore the most famous sights and landmarks of Paris… across the diminutive Pont St. Louis is the great cathedral, to the north the Pont Louis Philippe lines you up with le Marais and the Hotel de Ville. Paris is your oyster, Ile St. Louis its pearl.
The Apartment
Located on the 1st floor of a lovely elevator building, this sun-drenched two bedrooms apartment offers luxury and class for your long awaited stay in Paris. The apartment is fully equipped and beautifully furnished, and offers the greatest of comfort.
The spacious salon (living/dining room) features a welcoming seating area with two oversized couches and a couple of easy chairs - ideal for relaxing with a glass of wine and a chunk of Morbier after a long day of exploring the City of Light. The salon flows into a den/television room, which has another large pullout sofa for your two extra guests. The bedroom offers a queen-sized bed decked out with the finest linens. The adjoining elegant bathroom, complete with deep bathtub, affords quiet but real luxury.
Should you fancy eating in on occasion, or sampling some of those luscious delicacies acquired in the Paris markets, the kitchen is fully equipped for trying out a new French recipe, or simply enjoying your morning coffee with a croissant or pain au chocolat. Elegant comfort awaits you in this gem of an apartment set in the quaintest île in the Seine.
Please Note: a 15% Concierge Fee will be automatically added to the daily rate of bookings of 4 days or less.
Amenities
Kitchen
Equipped Kitchen
Stove
Oven
Microwave
Toaster
Refrigerator
Freezer
Dishwasher
Coffee Machine
Nespresso
Living Area
Television
CD Player
DVD Player
Radio
Bathroom
Laundry &amp Linen
Linen/Towels
Washing Machine
Clothes Dryer
Internet & Computers
ADSL
Wifi
Computer
Printer
Facilities
Air Conditioning
Terrace
Balcony
Fireplace
Safe Box
Rates
On an all-inclusive weekly basis, Ile St. Louis rents for 2,105.00 €.
Please note that this apartment is available to rent for stays of 3 nights minimum. The 3 nights minimum stay duration is specific to this apartment and overrides our usual minimum stay policy as outlined below.

Stay Length
For stays up to 4 nights, concierge fees of 15% apply
For stays of 5 nights and longer, concierge fees of 15% are waived

Minimum Stay Policy
We have a minimum stay policy of 3 nights. You are welcome to stay less than 3 nights but please note that you will be invoiced on a 3-night basis.
For the Christmas and New Year season (Dec 22nd-Jan 2nd), the minimum stay is 4 nights. Shorter stays are welcome, but will be invoiced on a 4-night basis.

If you wish to know the exact rental amount for your specific stay please use our "Calendar and online reservations" tool below to search for availabilities and rates.
The district
The Ile St. Louis is considered to be one of the best and chicest neighborhoods in Paris. The central location allows one to wander Paris at ease. The actual Island lends itself to the great history of Paris, and is one of the oldest parts of the city. You can easily discover the rich history on the Ile St. Louis by admiring the existing mansions and homes of former writters, poets, musicians, aristocrats, and artists.
As the Ile St. Louis is in the center of Paris, the location allows one to easily access the right or left bank, by simply walking north or south.
Nearby are the Pompidou/Beaubourg Museum, the Picasso Museum, the Louvre Museum and the magnificent Place des Vosges.
The Gare du Nord and Gare de l'Est train stations are both nearby. Orly and Charles de Gaulle Airports are easily reachable by taxi or Metro.
Must visits:
Notre Dame: www.notredamedeparis.fr
Le Marais: www.aparisguide.com/lemarais
Botanical Garden: www.unjourdeplusaparis.com/en/paris-vert/les-jardins-botaniques-a-paris
Pantheon: www.pantheonparis.com
Louvre Museum: www.louvre.fr/en
Orangerie Museum: www.musee-orangerie.fr
Concord Plaza: www.frenchmoments.eu/place-de-la-concorde-paris
Arch of Triumph: www.arcdetriompheparis.com
Eiffel Tower: www.toureiffel.paris
Saint Ouen Flee Market: www.marcheauxpuces-saintouen.com
Louis Vuitton Foundation: www.fondationlouisvuitton.fr
Naval Museum: www.musee-marine.fr/paris: :
Monet and other Modern Art: http://fondation-monet.com/en
Wine Museum: www.museeduvinparis.com/index.php/en
D'Orsay Museum: www.musee-orsay.fr
Map
Calendar & Online Reservations
Please select the dates for your stay in Paris to check availability and make a booking.
→

April 2017 – September 2017
April 2017
S
M
T
W
T
F
S
1
2
3
4
5
6
7
8
9
10
11
12
13
14
15
16
17
18
19
20
21
22
23
24
25
26
27
28
29
30
May 2017
S
M
T
W
T
F
S
1
2
3
4
5
6
7
8
9
10
11
12
13
14
15
16
17
18
19
20
21
22
23
24
25
26
27
28
29
30
31
June 2017
S
M
T
W
T
F
S
1
2
3
4
5
6
7
8
9
10
11
12
13
14
15
16
17
18
19
20
21
22
23
24
25
26
27
28
29
30
July 2017
S
M
T
W
T
F
S
1
2
3
4
5
6
7
8
9
10
11
12
13
14
15
16
17
18
19
20
21
22
23
24
25
26
27
28
29
30
31
August 2017
S
M
T
W
T
F
S
1
2
3
4
5
6
7
8
9
10
11
12
13
14
15
16
17
18
19
20
21
22
23
24
25
26
27
28
29
30
31
September 2017
S
M
T
W
T
F
S
1
2
3
4
5
6
7
8
9
10
11
12
13
14
15
16
17
18
19
20
21
22
23
24
25
26
27
28
29
30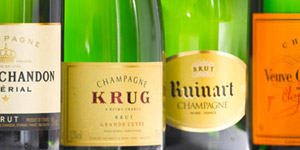 Celebrate a special occasion or pamper your loved one with a selection from our A la Carte menu of all the finest Parisian indulgences.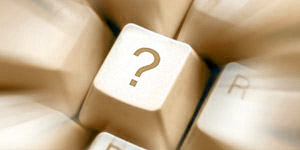 Bookings, payments, airport pickups, how to call your family and friends from France: all your HFR and Paris travel questions answered.