Louvre La Boheme
Apartment Details
Guests

3

Weekly Rate

1,150.00 €

Location

1st district

Area

50m&sup2

Bedrooms

1

Bathrooms

1

Elevator

Yes

Floor

6th

Métro

Louvre - Rivoli
PARIS –
1st

district

Attractions in the 1st district include the Louvre, Tuileries Garden, Les Halles, Palais Royal, Rue de Rivoli, Place Vendôme and much more.
Located in the very heart of Paris, the Louvre La Boheme apartment is steps away from one of the main Parisian attractions, the Louvre Museum. The area is full of amazing restaurants, cafes, and some of the best shopping!
The apartment is located on the 6th and last floor, with elevator, and offers incredible views over Paris!
The Louvre La Boheme apartment is ideal for a couple traveling on budget, but still want to be central to capture the true Paris life.
The Apartment
The apartment is layed out in such a manner that it gives a true separation between the rooms, and gives plenty of space.
The bedroom is tucked away in the alcove, offering privacy, and window over looking the courtyard. The room is sparsely furnished, and artwork by the owner, set the tone for the apartment, La Boheme!
The living room, with southern exposure, makes the apartment full of light throughout the day. The two windows also offer incredible views over Paris. The comfortable sofa, also doubles as a sleeping
The fully equipped kitchen is located in the rear of the apartment, and has every ammenity needed to prepare your French cuisine.
The bathroom adjoins the kitchen, and has a full sized bathtub, and full sized vanity.
Amenities
Kitchen
Equipped Kitchen
Stove
Oven
Microwave
Toaster
Refrigerator
Freezer
Dishwasher
Coffee Machine
Nespresso
Living Area
Television
CD Player
DVD Player
Radio
Bathroom
Laundry &amp Linen
Linen/Towels
Washing Machine
Clothes Dryer
Internet & Computers
ADSL
Wifi
Computer
Printer
Facilities
Air Conditioning
Terrace
Balcony
Fireplace
Safe Box
Rates
On an all-inclusive weekly basis, Louvre La Boheme rents for 1,150.00 €.

Stay Length
For stays up to 4 nights, concierge fees of 15% apply
For stays of 5 nights and longer, concierge fees of 15% are waived

Minimum Stay Policy
We have a minimum stay policy of 3 nights. You are welcome to stay less than 3 nights but please note that you will be invoiced on a 3-night basis.
For the Christmas and New Year season (Dec 22nd-Jan 2nd), the minimum stay is 4 nights. Shorter stays are welcome, but will be invoiced on a 4-night basis.

If you wish to know the exact rental amount for your specific stay please use our "Calendar and online reservations" tool below to search for availabilities and rates.
The district
You cannot ask for a more central location than the Paris' 1st arrondissement, one of the city's most stylish addresses. Located right in the center of the city, this apartment is close to all major transportation and within walking distance of many of Paris' most famous sites and museums.
The Louvre Museum is just around the corner from the apartment. Avid shoppers will enjoy browsing the stores along the famous Rue Saint Honoré from the famous Colette boutique, to luxury brands like Gucci, Dior, and Yves St. Laurent, you will find it all here. The Rue de la Paix, also nearby, is where you find many of the worlds' most famous jewelers--Cartier, Buccellati, Bulgari, Van Cleef & Arpels, and Boucheron.
Stop in for a drink at the Ritz's famous Hemingway Bar before strolling down the lovely Rue de Rivoli. Walk past the famous Comedie Française on your way to the gorgeous Palais Royal. Just down the street, you will find the extensive Tuileries Gardens. Beyond them, the Place de la Concorde looms, marking the entrance to the Champs Elysées, which leads to the Arc de Triomphe.
The neighborhood is also full of restaurants and cafés where you can enjoy fine dining or simply grab a coffee and watch the world go by.
One of our favorite cafes is Les Chevaux de Marly, inside the Louvre Museum, facing the wing where the Da Vinci Code movie was filmed. Les Chevaux de Marly isn't your typical sidewalk cafes; the place is filled with history, and even when you sit outside you are well protected against the elements, thanks to the stone parapet.
If you are a fan of the Latin Quarter and the St. Germain des Pres area, you will certainly want to sit at the terrace of Les Deux Magots or the famous Cafe de Flore. French philosopher Jean-Paul Sartre and his wife, writer Simone de Beauvoir, used to hole up there in the 50s. These cafes provide perfect vantage points from which to view the foot traffic moving along the busy Boulevard St. Germain.
More suggestions? Check out the following areas, you'll find nice cafes: Butte aux Cailles (in the 13th district), Place de la Contrescarpe (in the 5th district), Place des Abbesses (on the Montmartre Hill), and the perennial cafe facing the Pont St Louis, on Ile St Louis, near Quai de Bourbon.
Map
Calendar & Online Reservations
Please select the dates for your stay in Paris to check availability and make a booking.
→

May 2013 – October 2013
May 2013
S
M
T
W
T
F
S
1
2
3
4
5
6
7
8
9
10
11
12
13
14
15
16
17
18
19
20
21
22
23
24
25
26
27
28
29
30
31
June 2013
S
M
T
W
T
F
S
1
2
3
4
5
6
7
8
9
10
11
12
13
14
15
16
17
18
19
20
21
22
23
24
25
26
27
28
29
30
July 2013
S
M
T
W
T
F
S
1
2
3
4
5
6
7
8
9
10
11
12
13
14
15
16
17
18
19
20
21
22
23
24
25
26
27
28
29
30
31
August 2013
S
M
T
W
T
F
S
1
2
3
4
5
6
7
8
9
10
11
12
13
14
15
16
17
18
19
20
21
22
23
24
25
26
27
28
29
30
31
September 2013
S
M
T
W
T
F
S
1
2
3
4
5
6
7
8
9
10
11
12
13
14
15
16
17
18
19
20
21
22
23
24
25
26
27
28
29
30
October 2013
S
M
T
W
T
F
S
1
2
3
4
5
6
7
8
9
10
11
12
13
14
15
16
17
18
19
20
21
22
23
24
25
26
27
28
29
30
31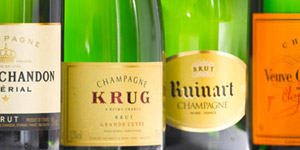 Celebrate a special occasion or pamper your loved one with a selection from our A la Carte menu of all the finest Parisian indulgences.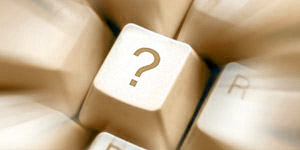 Bookings, payments, airport pickups, how to call your family and friends from France: all your HFR and Paris travel questions answered.