Montparnasse Duplex
Apartment Details
Guests

6

Weekly Rate

2,365.00 €

Location

14th district

Area

135m&sup2

Bedrooms

3

Bathrooms

2

Elevator

Yes

Floor

16th

Métro

Gaîté
PARIS –
14th

district

Attractions in the 14th district include Montparnasse Tower, Catacombs, Montparnasse Cemetery, Parc Montsouris and much more.
One of our most popular apartments, this vacation rental is spread over 2 stories with an enormous wrap-around terrace with a beautiful view of Paris. Conveniently, it's only steps from the Metro and boasts...
The Apartment
When you make « Montparnasse Duplex » your home away from home in Paris, you'll be on top of the Parisian world. Located on the 16th floor with elevator of a very beautiful building, in the heart of Montparnasse district, just a few steps away from the Eglise Saint Dominique (Saint Dominique church), the Catacombs, the Park Montsouris and the Jean Moulin museum.
The main advantage of this apartment is of course the wonderful view over all Paris from its lovely terrace. You admire the Parisian calm in the early morning and the lights of Paris at night. You will be stung! But that's not the only asset of this gorgeous apartment.
When you enter the apartment, the first floor will take your breath away. The main room is full of light with a modern, functional and comfortable décor. With ample windows that look out on the terrace and over Paris, your exceptional view of the city will always be at hand. All the creature comforts are here from comfy leather sofas to a flat screen television. You'll feel right at home here.
"Montparnasse Duplex" apartment can greets 6 people in its 3 large and comfortable bedrooms with double beds. The bathrooms have showers, sinks, towels and hair dryer. The apartment also has a washer and a cloth dryer.
In the kitchen, fully equipped, you can cook like at home. There is a stove, an oven, a fridge, a microwave, a Nespresso coffee machine and a dishwasher.
Moving upstairs to the upper floor, you'll find all the quiet comfort you can imagine. The second floor of the apartment is comprised completely of bedrooms and bathrooms. It is the center of rest and relaxation. Each of the three bedrooms offers sleeping space for two, all the creature comforts of your favorite hotels with the added bonus of impressive views of Paris below. And on the 16th floor, you're certain to have peace and quiet all through the night.
Choose Montparnasse Duplex as your home in Paris and enjoy the luxury of a truly unique experience.
The apartment has all equipment you need to have a perfect stay. Free Wi-Fi, elevator, quiet and easy access thanks to the metro and taxi stations nearby.
In this "pied-à-terre" perfectly located in the center of the French capital, you are greeted by our team for a visit of the apartment. We also offer you a "welcome basket" with a bottle of wine, milk and other products that makes you start your stay in the best way.
Our team is available all along your stay to satisfy all your needs. We also provide you a real concierge service: touristic advice to visit Paris, restaurant reservation, babysitting and many other services that you can discover on our website.
Amenities
Kitchen
Equipped Kitchen
Stove
Oven
Microwave
Toaster
Refrigerator
Freezer
Dishwasher
Coffee Machine
Nespresso
Living Area
Television
CD Player
DVD Player
Radio
Bathroom
Laundry &amp Linen
Linen/Towels
Washing Machine
Clothes Dryer
Internet & Computers
ADSL
Wifi
Computer
Printer
Facilities
Air Conditioning
Terrace
Balcony
Fireplace
Safe Box
Rates
On an all-inclusive weekly basis, Montparnasse Duplex rents for 2,365.00 €.
Please note that this apartment is available to rent for stays of 3 nights minimum. The 3 nights minimum stay duration is specific to this apartment and overrides our usual minimum stay policy as outlined below.

Stay Length
For stays up to 4 nights, concierge fees of 15% apply
For stays of 5 nights and longer, concierge fees of 15% are waived

Minimum Stay Policy
We have a minimum stay policy of 3 nights. You are welcome to stay less than 3 nights but please note that you will be invoiced on a 3-night basis.
For the Christmas and New Year season (Dec 22nd-Jan 2nd), the minimum stay is 4 nights. Shorter stays are welcome, but will be invoiced on a 4-night basis.

If you wish to know the exact rental amount for your specific stay please use our "Calendar and online reservations" tool below to search for availabilities and rates.
The district
Must visits:
Notre Dame: www.notredamedeparis.fr
Le Marais: www.aparisguide.com/lemarais
Botanical Garden: www.unjourdeplusaparis.com/en/paris-vert/les-jardins-botaniques-a-paris
Pantheon: www.pantheonparis.com
Louvre Museum: www.louvre.fr/en
Orangerie Museum: www.musee-orangerie.fr
Concord Plaza: www.frenchmoments.eu/place-de-la-concorde-paris
Arch of Triumph: www.arcdetriompheparis.com
Eiffel Tower: www.toureiffel.paris
Saint Ouen Flee Market: www.marcheauxpuces-saintouen.com
Louis Vuitton Foundation: www.fondationlouisvuitton.fr
Naval Museum: www.musee-marine.fr/paris: :
Monet and other Modern Art: http://fondation-monet.com/en
Wine Museum: www.museeduvinparis.com/index.php/en
D'Orsay Museum: www.musee-orsay.fr
Map
Calendar & Online Reservations
Please select the dates for your stay in Paris to check availability and make a booking.
→

April 2017 – September 2017
April 2017
S
M
T
W
T
F
S
1
2
3
4
5
6
7
8
9
10
11
12
13
14
15
16
17
18
19
20
21
22
23
24
25
26
27
28
29
30
May 2017
S
M
T
W
T
F
S
1
2
3
4
5
6
7
8
9
10
11
12
13
14
15
16
17
18
19
20
21
22
23
24
25
26
27
28
29
30
31
June 2017
S
M
T
W
T
F
S
1
2
3
4
5
6
7
8
9
10
11
12
13
14
15
16
17
18
19
20
21
22
23
24
25
26
27
28
29
30
July 2017
S
M
T
W
T
F
S
1
2
3
4
5
6
7
8
9
10
11
12
13
14
15
16
17
18
19
20
21
22
23
24
25
26
27
28
29
30
31
August 2017
S
M
T
W
T
F
S
1
2
3
4
5
6
7
8
9
10
11
12
13
14
15
16
17
18
19
20
21
22
23
24
25
26
27
28
29
30
31
September 2017
S
M
T
W
T
F
S
1
2
3
4
5
6
7
8
9
10
11
12
13
14
15
16
17
18
19
20
21
22
23
24
25
26
27
28
29
30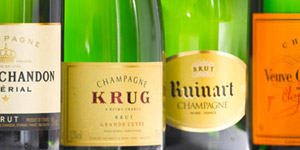 Celebrate a special occasion or pamper your loved one with a selection from our A la Carte menu of all the finest Parisian indulgences.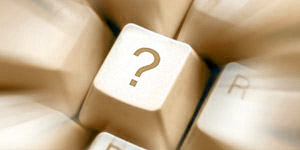 Bookings, payments, airport pickups, how to call your family and friends from France: all your HFR and Paris travel questions answered.