Montmartre
Apartment Details
Guests

4

Weekly Rate

999.00 €

Location

18th district

Area

45m&sup2

Bedrooms

1

Bathrooms

1

Elevator

Yes

Floor

3rd

Métro

Blanche
PARIS –
18th

district
Attractions in the 18th district include Sacré-Cœur, Moulin Rouge, Montmartre, Pigalle, Rue des Abbesses, place du Tertre and much more.
The "Montmartre" apartment is located in the third floor with elevator a very delightful building" in the famous and historic Montmartre district in the 18th arrondissement of Paris.
As you stroll through the park-like settings & streets you'll soon discover the same kind of magic that captured the hearts of artists like Picasso, Toulouse Lautrec, Monet and Van Gogh. Esteemed photographers like Nadar, Cartier Bresson & Jacques Henry Lartigue also called this area home once upon a time.
Charming street vendors abound as well as notable restaurants, pastry, gourmet & other magnificent shops and galleries. Each twist & turn down a tiny cobbled street will lead to one piece of history after another.
Montmartre's fabled Moulin Rouge, Sacre Coeur, La Place du Tertre and La Place des Abbesses are all within walking distance.
The Apartment
You'll feel right at home at MONTMARTRE apartment. The building, secured by digicode, will keep you safe in your home away from home.
This apartment can greet 4 guests in its charming oversized double bed bedroom that promise you some comfortable rest. The décor was overseen by an art and antique dealer and it shows beautifully. A sofa bed in the living room can accommodate the 2 others guests.
The apartment has a fully equipped kitchen with everything you'd ever need to create a culinary masterpiece. There is a stove, an oven, a fridge, a microwave, a Nespresso coffee machine and a dishwasher.
With ample space and all the comforts, Montmartre is the perfect setting for your stay in the City of Light. For those of you who might consider a longer stay in Paris, this is an ideal setting for children as well.
The apartment has all equipment you need to have a perfect stay. Free Wi-Fi, elevator, quick and easy access thanks to the metro and taxi stations nearby.
In this "pied-à-terre" perfectly located in the center of the French capital, you are greeted by our team for a visit of the apartment. We also offer you a "welcome basket" with basic goods (toilet paper, rubbish bag), a bottle of wine, milk and other products that makes you start your stay in the best way.
Our team is available all along your stay to satisfy all your needs. We also provide you a real concierge service: touristic advises to visit Paris, restaurant reservation, babysitting and many other services that you can discover on our website.
Please Note: a 15% Concierge Fee will be automatically added to the daily rate of bookings of 4 days or less.
Amenities
Kitchen
Equipped Kitchen
Stove
Oven
Microwave
Toaster
Refrigerator
Freezer
Dishwasher
Coffee Machine
Nespresso
Living Area
Television
CD Player
DVD Player
Radio
Bathroom
Laundry &amp Linen
Linen/Towels
Washing Machine
Clothes Dryer
Internet & Computers
ADSL
Wifi
Computer
Printer
Facilities
Air Conditioning
Terrace
Balcony
Fireplace
Safe Box
Rates
On an all-inclusive weekly basis, Montmartre rents for 999.00 €.
Please note that this apartment is available to rent for stays of 3 nights minimum. The 3 nights minimum stay duration is specific to this apartment and overrides our usual minimum stay policy as outlined below.

Stay Length
For stays up to 4 nights, concierge fees of 15% apply
For stays of 5 nights and longer, concierge fees of 15% are waived

Minimum Stay Policy
We have a minimum stay policy of 3 nights. You are welcome to stay less than 3 nights but please note that you will be invoiced on a 3-night basis.
For the Christmas and New Year season (Dec 22nd-Jan 2nd), the minimum stay is 4 nights. Shorter stays are welcome, but will be invoiced on a 4-night basis.

If you wish to know the exact rental amount for your specific stay please use our "Calendar and online reservations" tool below to search for availabilities and rates.
The district
The 18th arrondissement is one of the most historically interesting quarters of Paris. Turn left on leaving the apartment & you arrive in rue LEPIC known all over Paris for its street merchants. The Montmartre area, with its narrow winding streets, colourful street markets & rich collection of cafés & restaurants is a delight to the senses. Home of the Moulin Rouge, Sacre Coeur & the former residences of Picasso, Pissarro & an entire generation of French and expatriate artists, Montmartre has retained it's unique village character.
Turn right on rue LEPIC & after a 15mn walk you'll reach the elegant Palais Garnier Opera House, designed as part of the great Parisian reconstruction of the Second French Empire instigated by Emperor Napoleon III, & completed in 1875. The Opera House now features ballet & other concerts & has guided tours for visitors.
Within a few minutes walk of the Opera House are the quintessentially Parisian department stores, Galleries Lafayette & Le Printemps, with their colorful domed interiors & unrivaled selection of clothing & accessories.
Cultural attractions of the quarter also include three jewel-like museums: the Musée de Montmartre, which once housed the studios of Renoir & Suzanne Valadon; the Musée Gustav Moreau, the home & studio of the influential symbolist French painter; & the Musée de la Vie Romantique, with its attractive terrace & collection of the belongings of George Sand, the celebrated 19th century writer.
Must visits:
Notre Dame: www.notredamedeparis.fr
Le Marais: www.aparisguide.com/lemarais
Botanical Garden: www.unjourdeplusaparis.com/en/paris-vert/les-jardins-botaniques-a-paris
Pantheon: www.pantheonparis.com
Louvre Museum: www.louvre.fr/en
Orangerie Museum: www.musee-orangerie.fr
Concord Plaza: www.frenchmoments.eu/place-de-la-concorde-paris
Arch of Triumph: www.arcdetriompheparis.com
Eiffel Tower: www.toureiffel.paris
Saint Ouen Flee Market: www.marcheauxpuces-saintouen.com
Louis Vuitton Foundation: www.fondationlouisvuitton.fr
Naval Museum: www.musee-marine.fr/paris: :
Monet and other Modern Art: http://fondation-monet.com/en
Wine Museum: www.museeduvinparis.com/index.php/en
D'Orsay Museum: www.musee-orsay.fr
Map
Calendar & Online Reservations
Please select the dates for your stay in Paris to check availability and make a booking.
→

August 2016 – January 2017
August 2016
S
M
T
W
T
F
S
1
2
3
4
5
6
7
8
9
10
11
12
13
14
15
16
17
18
19
20
21
22
23
24
25
26
27
28
29
30
31
September 2016
S
M
T
W
T
F
S
1
2
3
4
5
6
7
8
9
10
11
12
13
14
15
16
17
18
19
20
21
22
23
24
25
26
27
28
29
30
October 2016
S
M
T
W
T
F
S
1
2
3
4
5
6
7
8
9
10
11
12
13
14
15
16
17
18
19
20
21
22
23
24
25
26
27
28
29
30
31
November 2016
S
M
T
W
T
F
S
1
2
3
4
5
6
7
8
9
10
11
12
13
14
15
16
17
18
19
20
21
22
23
24
25
26
27
28
29
30
December 2016
S
M
T
W
T
F
S
1
2
3
4
5
6
7
8
9
10
11
12
13
14
15
16
17
18
19
20
21
22
23
24
25
26
27
28
29
30
31
January 2017
S
M
T
W
T
F
S
1
2
3
4
5
6
7
8
9
10
11
12
13
14
15
16
17
18
19
20
21
22
23
24
25
26
27
28
29
30
31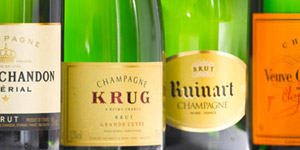 Celebrate a special occasion or pamper your loved one with a selection from our A la Carte menu of all the finest Parisian indulgences.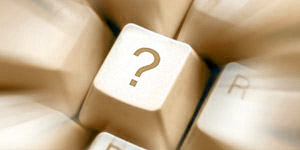 Bookings, payments, airport pickups, how to call your family and friends from France: all your HFR and Paris travel questions answered.