Palais des Congrès
Apartment Details
Guests

5

Weekly Rate

2,240.00 €

Location

17th district

Area

145m&sup2

Bedrooms

2

Bathrooms

2

Elevator

Yes

Floor

3rd

Métro

Porte Maillot
PARIS –
17th

district

Attractions in the 17th district include Parc Monceau, Marché des Batignolles, Cité des Fleurs, Palais des Congrès and much more.
On entering the apartment you are greeted by gleaming parquet floors leading to an enormous salon with floor-to-ceiling windows opening out onto a gracious balcony. Located in a gated community...
The Apartment
Upon exiting the French Customs exit at CDG or Orly airports, your VIP driver will be waiting for you with an IPad bearing your name. The identical service is also offered to our guests arriving at any Parisians train stations.
The apartment "Palais des Congrès" is located in the third floor with an elevator of a very stylish building in the heart of the 17th district of Paris, just a few steps away from the Avenue de la Grande Armée, Arch of Triumph & the Champs Elysees. For guests in town for business (as well as pleasure) the Palais des Congres is located 2 blocks away from the apartment & the La Defense district is also nearby.
Upon entering the apartment one is greeted by gleaming parquet floors, floor- to-ceiling windows letting out onto gracious balconies, pale ochre-hued walls and lovely, subdued furniture and rugs.
The enormous salon features a wall of windows looking past wrought iron railings onto quiet green private gardens. The entry foyer doubles as a library, brimming with books. There's space to breathe, to relax… a slice of Parisian heaven on earth.
Let yourself use your room-size walk-in shower with water massage jets all around you.
In the kitchen, fully equipped, you can cook like at home. There is a stove, an oven, a fridge, a microwave a dishwasher as well as a Nespresso coffee machine. This is the perfect place to enjoy your aperitif with goodies gathered at the nearby épicerie.
There are two elegant, balconied bedrooms, and two bathrooms. The apartment is luxuriously appointed with understated grandeur – 800-thread count sheets, matching curtains and wallpaper, just the right low lighting. A folding bed is on the premises if you party is of 5 guests!
This is the place for the most discerning traveler...
All needed equipment you would need for a perfect stay such as Free Wi-Fi, elevator, quick and easy access to the metro, buses and taxi stations nearby is within reach..
In this "pied-à-terre" perfectly located in the center of the French capital, you'll be greeted by one of our team member for a tour of the apartment. We also offer you a "welcome basket" with a bottle of wine & a bottle of mineral water & coffee capsules for your Nespresso machine, Argan oil liquid soap in each bathroom which'll make start your stay on the best way.
Our team is available all along your stay to satisfy all your needs. We also provide you with a concierge service to assist you in touristic advises to visit Paris as well as visiting such places as Mont St Michel, the Normandy's landing beaches, visit of the Versailles Château, Monet's property in Giverny, Loire Châteaux, Champagne, Bordeaux &/or Burgundy wine regions, restaurant reservation, babysitting and many other services that you can discover on our website. A bilingual professional guide can be provided.
Please note: A 15% Concierge Fee will be automatically added to the daily rate for booking for 4 days or less.
Amenities
Kitchen
Equipped Kitchen
Stove
Oven
Microwave
Toaster
Refrigerator
Freezer
Dishwasher
Coffee Machine
Nespresso
Living Area
Television
CD Player
DVD Player
Radio
Bathroom
Laundry &amp Linen
Linen/Towels
Washing Machine
Clothes Dryer
Internet & Computers
ADSL
Wifi
Computer
Printer
Facilities
Air Conditioning
Terrace
Balcony
Fireplace
Safe Box
Rates
On an all-inclusive weekly basis, Palais des Congrès rents for 2,240.00 €.
Please note that this apartment is available to rent for stays of 3 nights minimum. The 3 nights minimum stay duration is specific to this apartment and overrides our usual minimum stay policy as outlined below.

Stay Length
For stays up to 4 nights, concierge fees of 15% apply
For stays of 5 nights and longer, concierge fees of 15% are waived

Minimum Stay Policy
We have a minimum stay policy of 3 nights. You are welcome to stay less than 3 nights but please note that you will be invoiced on a 3-night basis.
For the Christmas and New Year season (Dec 22nd-Jan 2nd), the minimum stay is 4 nights. Shorter stays are welcome, but will be invoiced on a 4-night basis.

If you wish to know the exact rental amount for your specific stay please use our "Calendar and online reservations" tool below to search for availabilities and rates.
The district
You scarcely need to be told of all the riches nearby. However, if you visit the Louvre, this site will give you exhibition info and hours:
http://www.louvre.fr/llv/commun/home.jsp
And everything you could want to know ahead of time on the Champs Elysées (stores, restaurants, the Moulin Rouge, etc.) is accounted for in their official website:
http://www.champselysees.org/champselysees
Must visits:
Notre Dame: www.notredamedeparis.fr
Le Marais: www.aparisguide.com/lemarais
Botanical Garden: www.unjourdeplusaparis.com/en/paris-vert/les-jardins-botaniques-a-paris
Pantheon: www.pantheonparis.com
Louvre Museum: www.louvre.fr/en
Orangerie Museum: www.musee-orangerie.fr
Concord Plaza: www.frenchmoments.eu/place-de-la-concorde-paris
Arch of Triumph: www.arcdetriompheparis.com
Eiffel Tower: www.toureiffel.paris
Saint Ouen Flee Market: www.marcheauxpuces-saintouen.com
Louis Vuitton Foundation: www.fondationlouisvuitton.fr
Naval Museum: www.musee-marine.fr/paris: :
Monet and other Modern Art: http://fondation-monet.com/en
Wine Museum: www.museeduvinparis.com/index.php/en
D'Orsay Museum: www.musee-orsay.fr
Map
Calendar & Online Reservations
Please select the dates for your stay in Paris to check availability and make a booking.
→

April 2017 – September 2017
April 2017
S
M
T
W
T
F
S
1
2
3
4
5
6
7
8
9
10
11
12
13
14
15
16
17
18
19
20
21
22
23
24
25
26
27
28
29
30
May 2017
S
M
T
W
T
F
S
1
2
3
4
5
6
7
8
9
10
11
12
13
14
15
16
17
18
19
20
21
22
23
24
25
26
27
28
29
30
31
June 2017
S
M
T
W
T
F
S
1
2
3
4
5
6
7
8
9
10
11
12
13
14
15
16
17
18
19
20
21
22
23
24
25
26
27
28
29
30
July 2017
S
M
T
W
T
F
S
1
2
3
4
5
6
7
8
9
10
11
12
13
14
15
16
17
18
19
20
21
22
23
24
25
26
27
28
29
30
31
August 2017
S
M
T
W
T
F
S
1
2
3
4
5
6
7
8
9
10
11
12
13
14
15
16
17
18
19
20
21
22
23
24
25
26
27
28
29
30
31
September 2017
S
M
T
W
T
F
S
1
2
3
4
5
6
7
8
9
10
11
12
13
14
15
16
17
18
19
20
21
22
23
24
25
26
27
28
29
30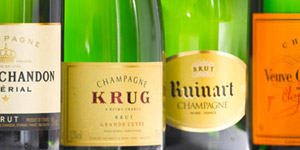 Celebrate a special occasion or pamper your loved one with a selection from our A la Carte menu of all the finest Parisian indulgences.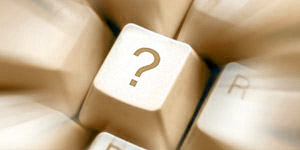 Bookings, payments, airport pickups, how to call your family and friends from France: all your HFR and Paris travel questions answered.