St Paul Marais Loft
Apartment Details
Guests

4

Weekly Rate

1,450.00 €

Location

4th district

Area

75m&sup2

Bedrooms

1

Bathrooms

1

Elevator

No

Floor

1st

Métro
PARIS –
4th

district

Attractions in the 4th district include Le Marais, Ile de la Cite, Ile Saint Louis, Notre Dame, Hotel de Ville, Centre George Pompidou and much more.
ART-ACHE IN PARIS' OLDEST DISTRICT
"Royalty moving in? There goes the neighborhood!" Had Le Marais been as densely inhabited by artists in the early 13th century as it became by the end of the 19th century, this might have been their reaction, as they coDnnected the influx of upwardly mobile nobles with their rapidly rising rent. Plus ça change…
The appeal of this district goes all the way back to 1240, when the Order of the Temple built its fortified walls in the northern part of Le Marais. In the twinkling of an eye, a number of other religious institutions sprouted up nearby, including the church of Sainte-Catherine-du-Val-des-Écoliers, des Blancs-Manteaux, and a handful of convents.
By the middle of the 13th century, Charles I of Anjou built his residence near the current n°7 rue de Sévigné. And in1361 the King Charles V built a mansion known as the Hôtel Saint-Pol where the Royal Court settled.
Perhaps more than any other part of Paris, Le Marais has a discreet allure that'll make you feel there's nowhere else on earth you'd rather be. Moreover, this loft apartment, in the center of it all, will touch every art-yearning molecule in your body.
There are so many great sights to be seen during your stay. Make a game out of finding the Canal St. Martin, just north of you. You'll see locals flocking there when the weather is mild, picnicking and shopping in the little boutiques flanking the water and picturesque, iron footbridges. Rent a bike or tour the canal by boat.
On the way, you'll chance on the charming rue des Rosiers, which since the 13th Century has been the Parisian pletzl (plaza, or place) for its Jewish community. Lined with Yiddish and Middle Eastern food shops and art galleries, with signage in Hebrew and French, rue des Rosiers begins to give you a sense of the many rich ethnic and cultural layers of Paris.
Just a little further to the north, on rue Perle, another immigrant is enshrined – this one from Spain. The Picasso Museum is closed for renovations until September 2013, but no matter… you can walk another few blocks and nurse your disappointment over a spicy iced chai at La Chaise au Plafond, on rue du Trésorier off rue Vieille du Temple. If you even want to delay that long in getting back to your unbelievable apartment.
The Apartment
THE APARTMENT
Artful, open, glamorous, with the grooviest floors and artwork, this one-bedroom space on rue St. Paul is perfect for the two of you – well, okay, there's a huge comfy couch downstairs that could double as a second bed for part of the time – so quiet and comfortable, looking out on a cobblestoned courtyard in back, you'll truly feel you've landed on another, much better planet.
The main floor is a continuous flow-through of space, from the dining area with enticing spiral star at one end through a skylit living area all the way to a semi-open bath with deep, freestanding bathtub at the end. It's a study in symmetry, with the play of light and texture leading you to the next incredible design encounter.
The living space, with its huge mullioned skylight creating private and secluded luminosity, provides couches and a chaise -- a wonderful place to flop and examine your Parisian treasures after a tough day wandering the boutique-infested streets. The dining area has an ultra-modern, fully equipped kitchen, with washer-dryer built in.
Up the spiral stair is a true bedroom, which sleeps two comfortably and luxuriously under a raked loft ceiling. Apart from the incredible tub bath on the main floor, there's a tiled shower enclosure.
Amenities
Kitchen
Equipped Kitchen
Stove
Oven
Microwave
Toaster
Refrigerator
Freezer
Dishwasher
Coffee Machine
Nespresso
Living Area
Television
CD Player
DVD Player
Radio
Bathroom
Laundry &amp Linen
Linen/Towels
Washing Machine
Clothes Dryer
Internet & Computers
ADSL
Wifi
Computer
Printer
Facilities
Air Conditioning
Terrace
Balcony
Fireplace
Safe Box
Rates
On an all-inclusive weekly basis, St Paul Marais Loft rents for 1,450.00 €.

Stay Length
For stays up to 4 nights, concierge fees of 15% apply
For stays of 5 nights and longer, concierge fees of 15% are waived

Minimum Stay Policy
We have a minimum stay policy of 3 nights. You are welcome to stay less than 3 nights but please note that you will be invoiced on a 3-night basis.
For the Christmas and New Year season (Dec 22nd-Jan 2nd), the minimum stay is 4 nights. Shorter stays are welcome, but will be invoiced on a 4-night basis.

If you wish to know the exact rental amount for your specific stay please use our "Calendar and online reservations" tool below to search for availabilities and rates.
The district
LINKS TO THE DISTRICT
The Marais is the oldest section of Paris – the place where it all began. You can hardly go wrong just wandering the streets aimlessly. However, there are many points of special interest within easy walking distance. Get a little map, or better still, invest in a Paris Plan when you arrive. It helps make sense of the maze of old streets in each neighborhood. And it will come in handy in ways you can't even imagine, for years to come.
The rue des Rosiers is the heart of Paris's Jewish quarter, with food shops, galleries, and many points of historical interest. It lies between rue Vielle du Temple and rue Malher: http://goparis.about.com/od/sightsattractions/ss/MaraisTour_10.htm
Find the Canal St. Martin and its lovely locks: http://goparis.about.com/od/sightsattractions/p/CanalStMartin.htm
If you're a lover of classical music, the new branch of the Paris Opera, Opéra Bastille, is just a few minutes' walk: http://www.operadeparis.fr/en/L_Opera/Opera_Bastille/
And of course being in the Marais, you're not far from the Seine, with Notre Dame, Ile St. Louis, and many other historic attractions: http://www.notredamedeparis.fr/ http://gofrance.about.com/od/paris/a/ilesaintlouis.htm
Always a good thing to have a meeting spot nearby, but not in your apartment. And the Chaise au Plafond, a café next to its sister restaurant Les Philosophes, on the corner of rue Vielle du Temple and rue du Trésor: http://www.tripadvisor.com/Restaurant_Review-g187147-d808712-Reviews-La_Chaise_au_Plafond-Paris_Ile_de_France.html
We've all wanted that one thing that seemed impossible to get, right? And just when you think it's never going to happen, it beckons you hither. The Marais is Paris'
Calendar & Online Reservations
Please select the dates for your stay in Paris to check availability and make a booking.
→

May 2013 – October 2013
May 2013
S
M
T
W
T
F
S
1
2
3
4
5
6
7
8
9
10
11
12
13
14
15
16
17
18
19
20
21
22
23
24
25
26
27
28
29
30
31
June 2013
S
M
T
W
T
F
S
1
2
3
4
5
6
7
8
9
10
11
12
13
14
15
16
17
18
19
20
21
22
23
24
25
26
27
28
29
30
July 2013
S
M
T
W
T
F
S
1
2
3
4
5
6
7
8
9
10
11
12
13
14
15
16
17
18
19
20
21
22
23
24
25
26
27
28
29
30
31
August 2013
S
M
T
W
T
F
S
1
2
3
4
5
6
7
8
9
10
11
12
13
14
15
16
17
18
19
20
21
22
23
24
25
26
27
28
29
30
31
September 2013
S
M
T
W
T
F
S
1
2
3
4
5
6
7
8
9
10
11
12
13
14
15
16
17
18
19
20
21
22
23
24
25
26
27
28
29
30
October 2013
S
M
T
W
T
F
S
1
2
3
4
5
6
7
8
9
10
11
12
13
14
15
16
17
18
19
20
21
22
23
24
25
26
27
28
29
30
31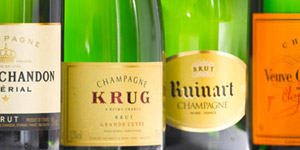 Celebrate a special occasion or pamper your loved one with a selection from our A la Carte menu of all the finest Parisian indulgences.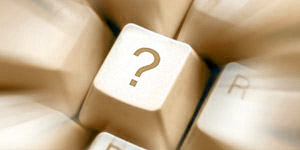 Bookings, payments, airport pickups, how to call your family and friends from France: all your HFR and Paris travel questions answered.