St Germain des Prés Luxury
Apartment Details
Guests

4

Weekly Rate

2,900.00 €

Location

6th district

Area

100m&sup2

Bedrooms

2

Bathrooms

1

Elevator

Yes

Floor

2nd

Métro

Saint-Sulpice
PARIS –
6th

district

Attractions in the 6th district include Jardin du Luxembourg, Saint-Germain-des-Prés, Place Saint Michel, Saint Sulpice and much more.
Saint-Sulpice is a huge, Late Baroque parish church located in the fashionable neighborhood of Saint-Sulpice in Paris. It recently became even more popular with tourists than usual thanks to its prominent role in the novel The Da Vinci Code.
The west front was designed by the Florentine architect Giovanni Servandoni until 1766. The north tower was built by Chalgrin in 1778-80, but construction was abandoned before the south tower was completed.
A wealthy and fashionable church on the Left Bank, Saint-Sulpice went on to host the christenings of none-too-devout Marquis de Sade and Charles Baudelaire as well as the wedding of author Victor Hugo.
During the Revolution, the Church of St-Sulpice was damaged and turned into a Temple of Victory. It was restored and redecorated in the 19th century with the help of Eugène Delacroix.
The Apartment
The Saint Sulpice Plaza is a Paris landmark & it's where visitors like to wander whilst in the City of Light due to the fact that this part of town holds the most well-known restaurants, "Les Deux Magots" "Café Flore", cafés, galleries, bakeries, pastries shops such as "Pierre Hermé" & the well-known chocolate Artist "Patrick Roger". The worldwide known bread maker namely "Poilane" is also located nearby.
Our "Saint Sulpice Luxury" apartment is located on the 2nd floor of this Haussmanian building. One needs 2 beeps to enter the building a lift will take you directly to the 2nd floor. Entering the apartment you'll discover the very large living/dining room with, to your left a guests bathroom & next door the kitchen.
Still to your left there's the bathroom with a walk in shower a sink & a toilet, to the right there's the washer & dryer.
Your 2nd bedroom offers a double bed that can also be separated as 2 singles a large window that overlooks the very quiet street.
The large main bedroom offers a large double bed & a floor to ceiling window bring a great light.
There's a balcony with a garden's table & 2 chairs to enjoy breakfast or a glass of wine or bubbles before going out to diner!!!!
The very comfortable sofa & armchairs are the perfect place to read, relax with a tea or coffee or watch a Netflix movie.
We kindly request to everyone entering the apartment that shoes need to be removed as there are slippers available.
Like in all of our apartments, smoking is not permitter except on the balcony.
Amenities
Kitchen
Equipped Kitchen
Stove
Oven
Microwave
Toaster
Refrigerator
Freezer
Dishwasher
Coffee Machine
Nespresso
Living Area
Television
CD Player
DVD Player
Radio
Bathroom
Laundry &amp Linen
Linen/Towels
Washing Machine
Clothes Dryer
Internet & Computers
ADSL
Wifi
Computer
Printer
Facilities
Air Conditioning
Terrace
Balcony
Fireplace
Safe Box
Rates
On an all-inclusive weekly basis, St Germain des Prés Luxury rents for 2,900.00 €.
Please note that this apartment is available to rent for stays of 60 nights minimum. The 60 nights minimum stay duration is specific to this apartment and overrides our usual minimum stay policy as outlined below.

Stay Length
For stays up to 4 nights, concierge fees of 15% apply
For stays of 5 nights and longer, concierge fees of 15% are waived

Minimum Stay Policy
We have a minimum stay policy of 3 nights. You are welcome to stay less than 3 nights but please note that you will be invoiced on a 3-night basis.
For the Christmas and New Year season (Dec 22nd-Jan 2nd), the minimum stay is 4 nights. Shorter stays are welcome, but will be invoiced on a 4-night basis.

If you wish to know the exact rental amount for your specific stay please use our "Calendar and online reservations" tool below to search for availabilities and rates.
The district
The 6th arrondissement is home to Saint Germain des Près, multitudinous cafés and restaurants which have by now become the stuff of legend, the Rive Gauche and les bouquinistes (booksellers) along the river Seine, wonderful outdoor food markets, and jaw-dropping building after jaw-dropping photo-op building, things you'll know you've seen before but not quite sure where (in the movies, as backdrops to famous fashion photo spreads, most likely). Here's a tiny sampling of things right outside the door of your fabulous apartment.
First, of course, the Luxembourg Gardens
The Boulevard Saint Germain des Prés boasts some of the best shopping and strolling in all Paris – nay, the world!
Les Deux Magots and le Café de Flore: Sartre and Camus participated in "philosophy bees," actual head-to-head competitions set up by the proprietors of Les Deux Magots and the Café de Flore…
A short stroll away, don't miss visiting the wondrous Musée d'Orsay – another Parisian monument designed by an Italian architect!
Around the corner is the River Seine, beckoning you to an evening boat ride with cocktails, or a delectable dinner, and gorgeously lit buildings rising on either side.
The Hotel Lutetia has a long and well-curated connection to jazz, and the building itself is a beaux arts marvel. Go by for an afternoon refreshment, or an evening musicale.
The booksellers, or bouquinistes, along the Seine have been there since 1500, according to Rick Steves.
Must visits:
Notre Dame: www.notredamedeparis.fr
Le Marais: www.aparisguide.com/lemarais
Botanical Garden: www.unjourdeplusaparis.com/en/paris-vert/les-jardins-botaniques-a-paris
Pantheon: www.pantheonparis.com
Louvre Museum: www.louvre.fr/en
Orangerie Museum: www.musee-orangerie.fr
Concord Plaza: www.frenchmoments.eu/place-de-la-concorde-paris
Arch of Triumph: www.arcdetriompheparis.com
Eiffel Tower: www.toureiffel.paris
Saint Ouen Flee Market: www.marcheauxpuces-saintouen.com
Louis Vuitton Foundation: www.fondationlouisvuitton.fr
Naval Museum: www.musee-marine.fr/paris: :
Monet and other Modern Art: http://fondation-monet.com/en
Wine Museum: www.museeduvinparis.com/index.php/en
D'Orsay Museum: www.musee-orsay.fr
Map
Calendar & Online Reservations
Please select the dates for your stay in Paris to check availability and make a booking.
→

April 2017 – September 2017
April 2017
S
M
T
W
T
F
S
1
2
3
4
5
6
7
8
9
10
11
12
13
14
15
16
17
18
19
20
21
22
23
24
25
26
27
28
29
30
May 2017
S
M
T
W
T
F
S
1
2
3
4
5
6
7
8
9
10
11
12
13
14
15
16
17
18
19
20
21
22
23
24
25
26
27
28
29
30
31
June 2017
S
M
T
W
T
F
S
1
2
3
4
5
6
7
8
9
10
11
12
13
14
15
16
17
18
19
20
21
22
23
24
25
26
27
28
29
30
July 2017
S
M
T
W
T
F
S
1
2
3
4
5
6
7
8
9
10
11
12
13
14
15
16
17
18
19
20
21
22
23
24
25
26
27
28
29
30
31
August 2017
S
M
T
W
T
F
S
1
2
3
4
5
6
7
8
9
10
11
12
13
14
15
16
17
18
19
20
21
22
23
24
25
26
27
28
29
30
31
September 2017
S
M
T
W
T
F
S
1
2
3
4
5
6
7
8
9
10
11
12
13
14
15
16
17
18
19
20
21
22
23
24
25
26
27
28
29
30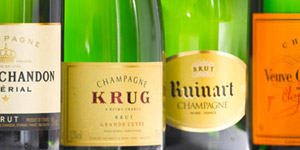 Celebrate a special occasion or pamper your loved one with a selection from our A la Carte menu of all the finest Parisian indulgences.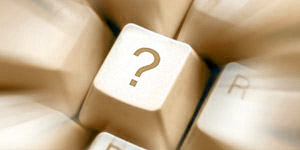 Bookings, payments, airport pickups, how to call your family and friends from France: all your HFR and Paris travel questions answered.